Best ball for playing fetch in the water this summer and floating No Pull Leashes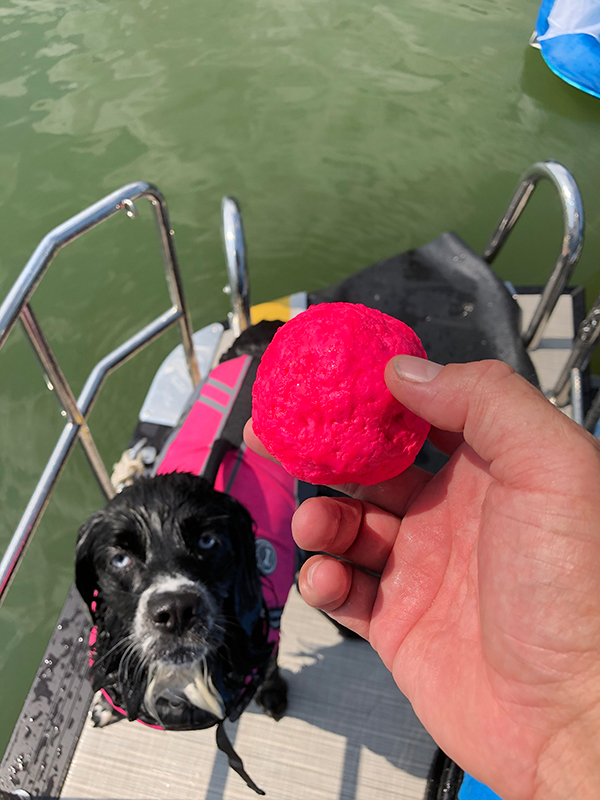 Summer is here in full force which means dogs everywhere are going to the lake, pond, river, swimming hole, pool, and ocean to cool off and have some fun. Finding a durable dog toy that is easy to throw, easy to see, and floats has always been a challenge...until now. The WUNDERBALL is one of the best floating dog toys on the market today. Millions of tail wags and counting, the Wunderball is made by hand and approved by dogs. Check out Dakota, who spent a recent afternoon on the boat with her new favorite water fetch toy.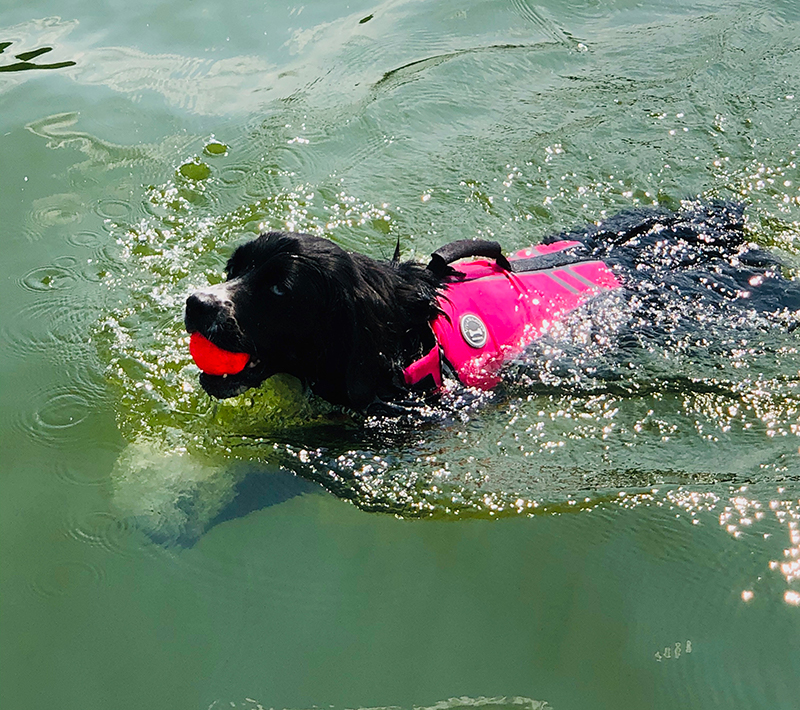 WUNDERBALL is incredibly durable, features unpredictable bouncing action, helps clean dogs teeth, and yes it even floats, making this one of the hottest selling dog toys of the year. When you're done playing the ball simply rinses clean unlike tennis balls or other similar toys. You should get multiple summers of fun from every ball. Available in 3 sizes and lots of fun colors these balls are perfect fetch toys for boat owners and beach walkers alike. WUNDERBALL is a great gift idea for dog lovers.
If you're looking for an award-winning, no pull dog leash that floats in the water look no further than the full size WACKYwalk'r and the shorter URBAN. One of the top rated floating dog leashes on the market, this leash contains anti-pull technology that helps train your dog not to pull and instantly reduces your dog's pulling power by more than 50%. Available in 3 sizes and lots of fun colors, this is the best floating dog leash for any size or breed dog.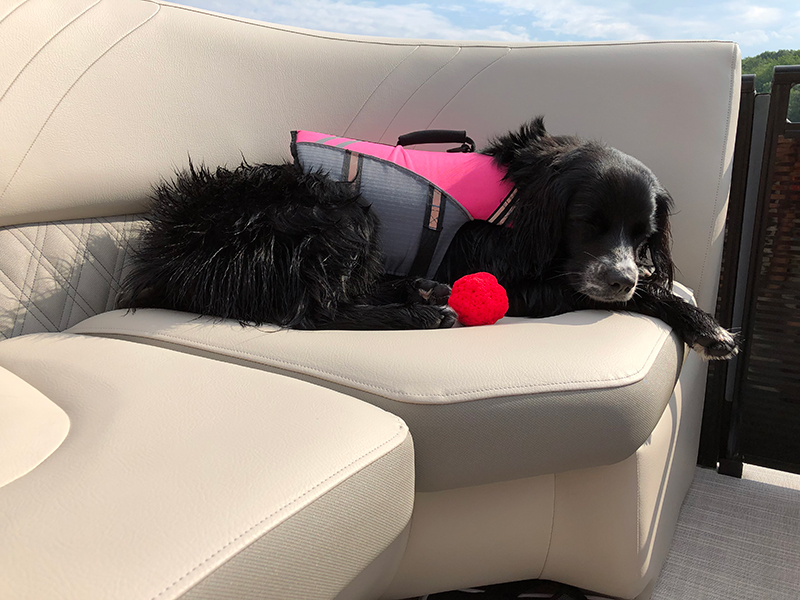 A tired dog is a happy dog and we know that swimming is great exercise (for both dogs and humans). Make sure to always have plenty of fresh drinking water for your pup and pay attention to the signs of fatigue....when your dog falls asleep with a smile and his WUNDERBALL right next to him you know that he has had enough for one day, but is likely dreaming about the next time you two play fetch in the water with his favorite new toy....the WUNDERBALL.